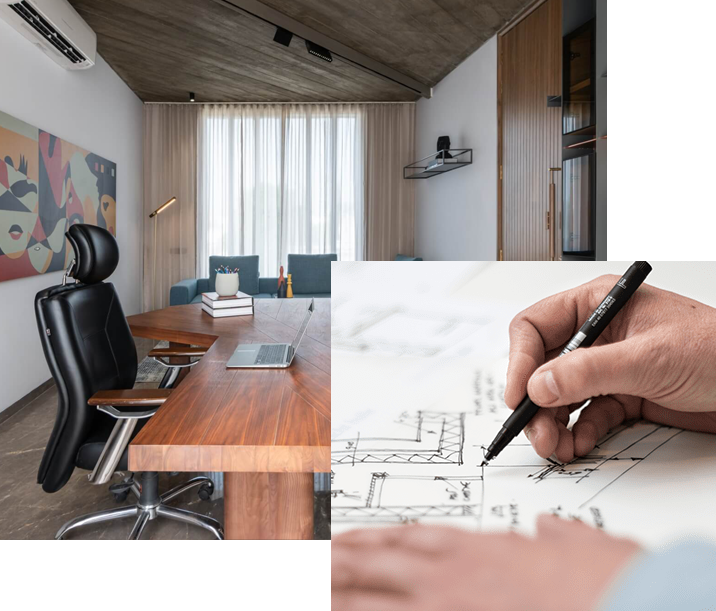 [ OUR SERVICES ]
Why choose us?
Our ultimate goal is client happiness. Every design process and value we have set for ourselves emerges from this single objective. Our responses to each assignment are based on collaboration, discussions and exchange of ideas, in which clients play a big role.
The decisions we take amalgamate the head and the heart. They are driven by a clear, efficient logic, but that approach is also coloured by emotions: how a space behaves, how it welcomes natural light and air, how materials are juxtaposed meaningfully, how spaces interact with each other, and, ultimately how people thrive in them.
The result is bespoke architectural, interior and landscape environments that are both calm and serene, contemporary and timeless; and resonate the spirit and character of the users.